A post-Thanksgiving look back at the garden
I know I'm a little late with this and that I don't celebrate Thanksgiving, but I wanted to take a moment to think about what I'm thankful for this year. We've moved houses earlier this year and been blessed with a lovely and good size garden, considering living in London. There is a lot to be grateful for when it comes to plants and the garden, but these are just a few that stood out to me for 2018.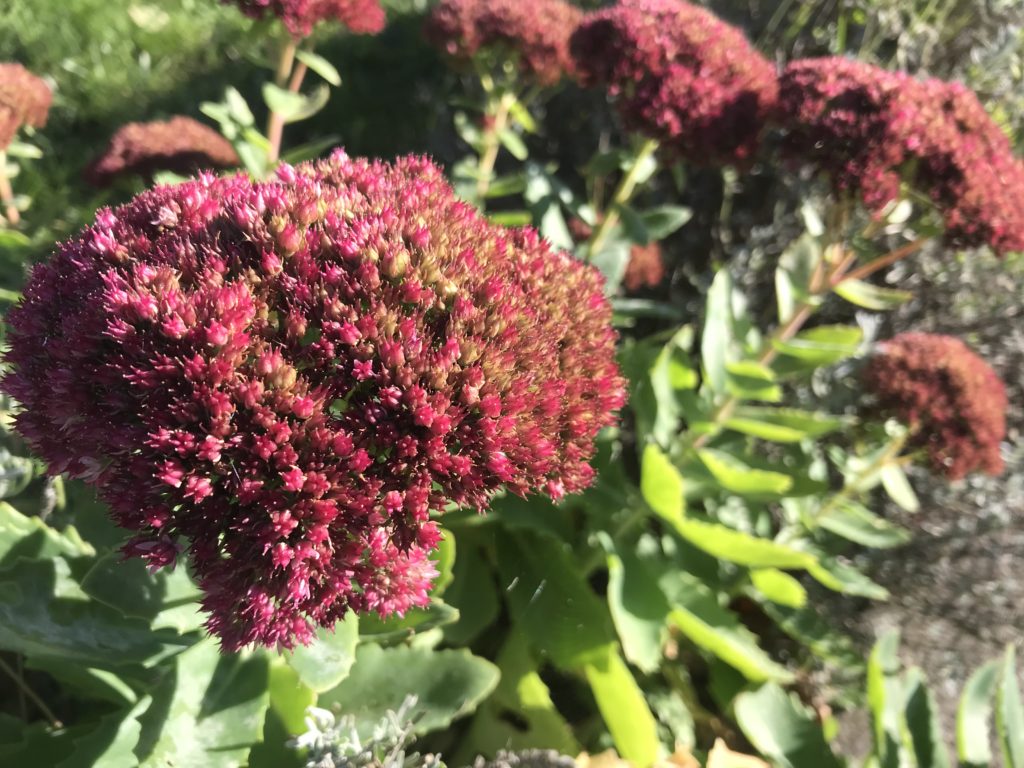 Sedum telephium 'Munstead Red'
Sedum, in my opinion, are amongst the most garden worthy perennials. I am referring to the big border types that tend to be the upright, not the little alpine sedums that form very short carpets. The one in our garden is a handsome, rather dusky, upright plant with broad, flat heads of small, dark red flowers carried on green stems with leaves of the same colour. It's so beautiful!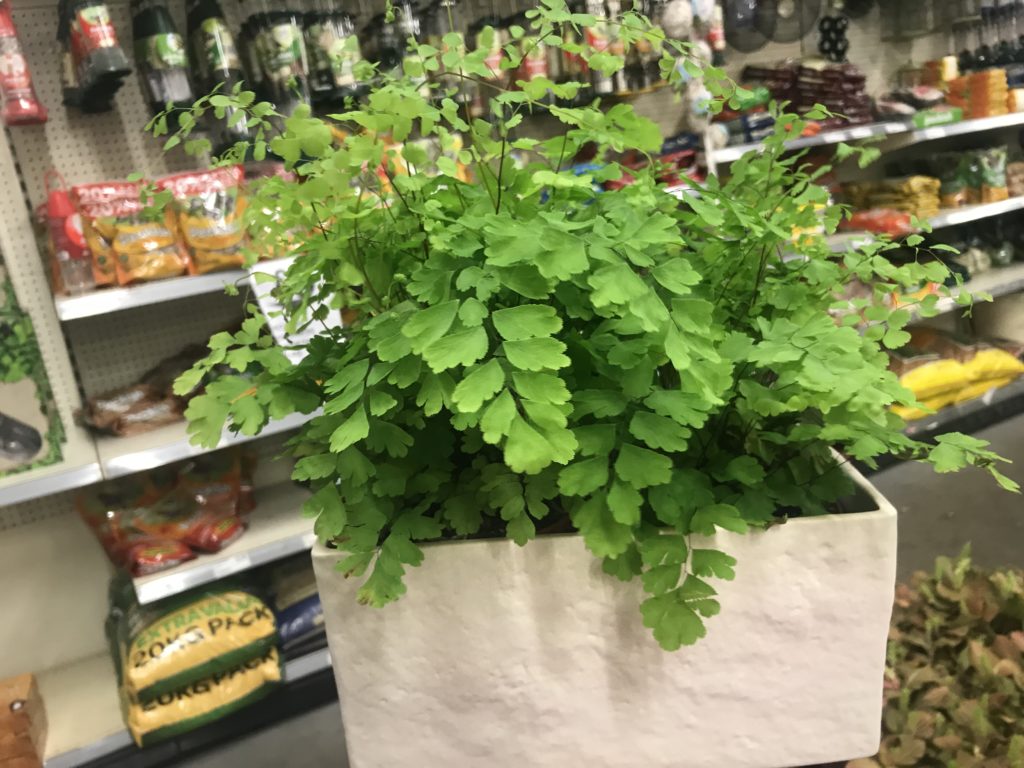 House plants
They're a lot of fun! I know they've been trendy for a while, I've always been a fan (maybe because of my upbringing), but  in the last couple of years I really got into them. This is Maidenhair fern (Adiantum spp.), and it has been one of my house plant favourites. Unusual, although not that easy to look after. I'm a sucker for green and I have to stop by anywhere we go. Just bear with me, please! 🙂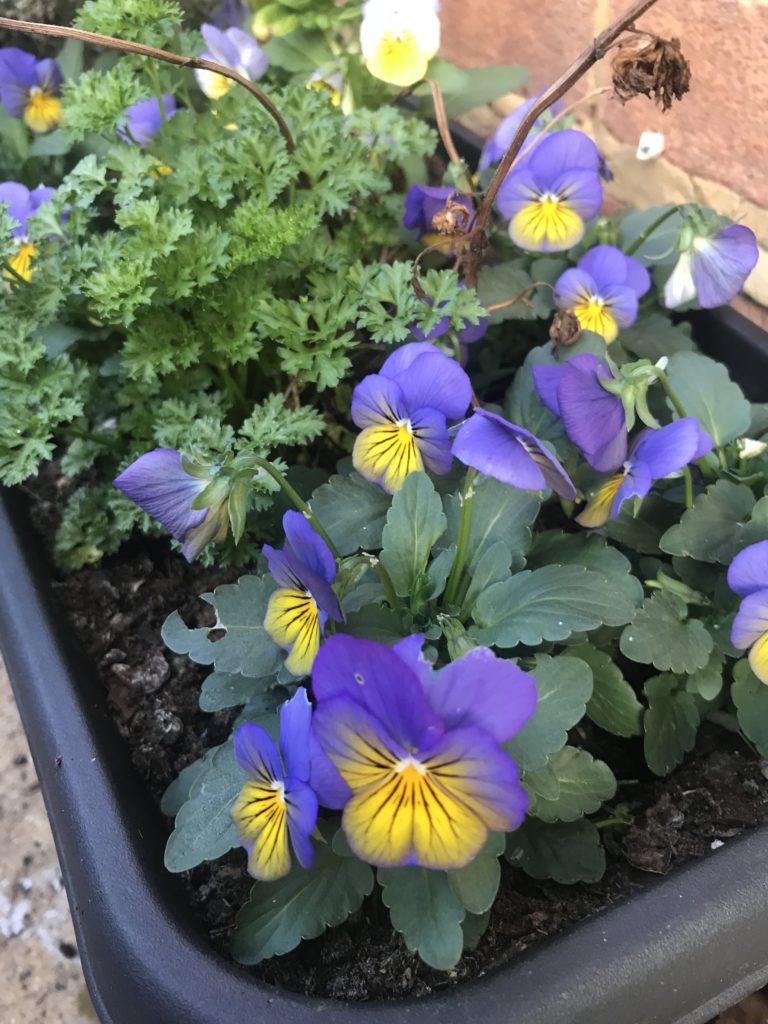 Pansies (Viola tricolor)
I mean, come on, how can you not be thankful for pansies? They are the ultimate celebration of the autumn and winter and some of them are even scented. And a bonus, one of my other halfs' favourite flowers.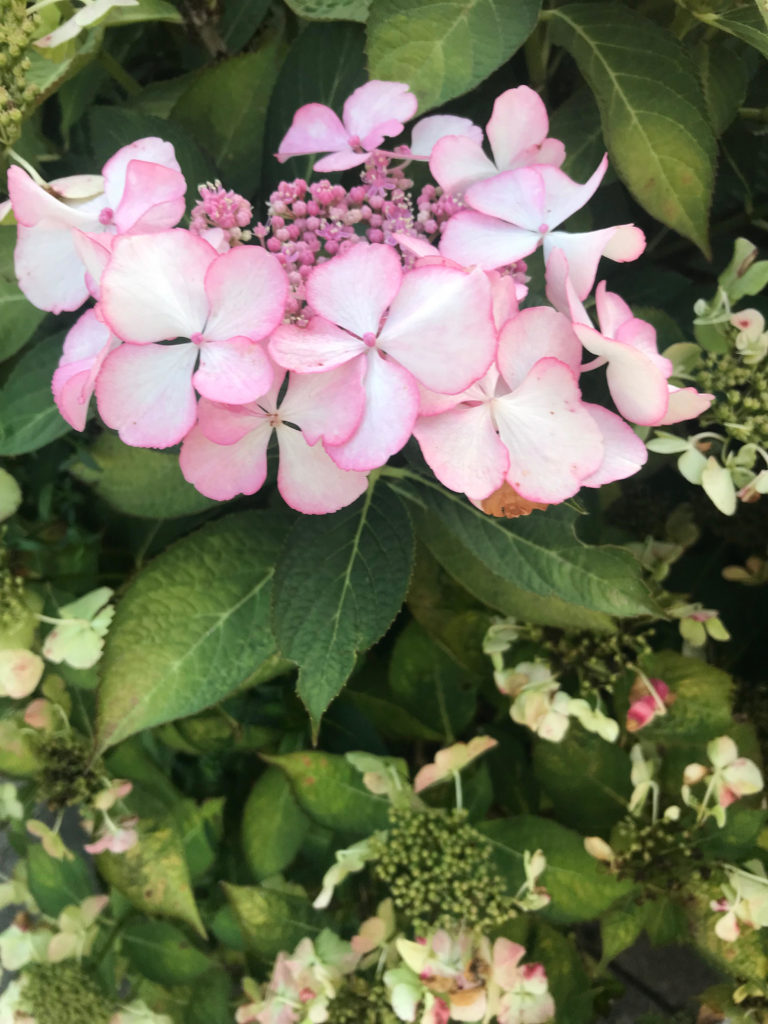 Hydrangea
Hydrangea is a garden classic and it's my all time favourite flower, but this year I'm really appreciating just how great they are. They are relatively easy plants and, with little more than some sun, produce abundant blooms. This particular one is Hydrangea macrophylla 'Mariesii', and I just adore it.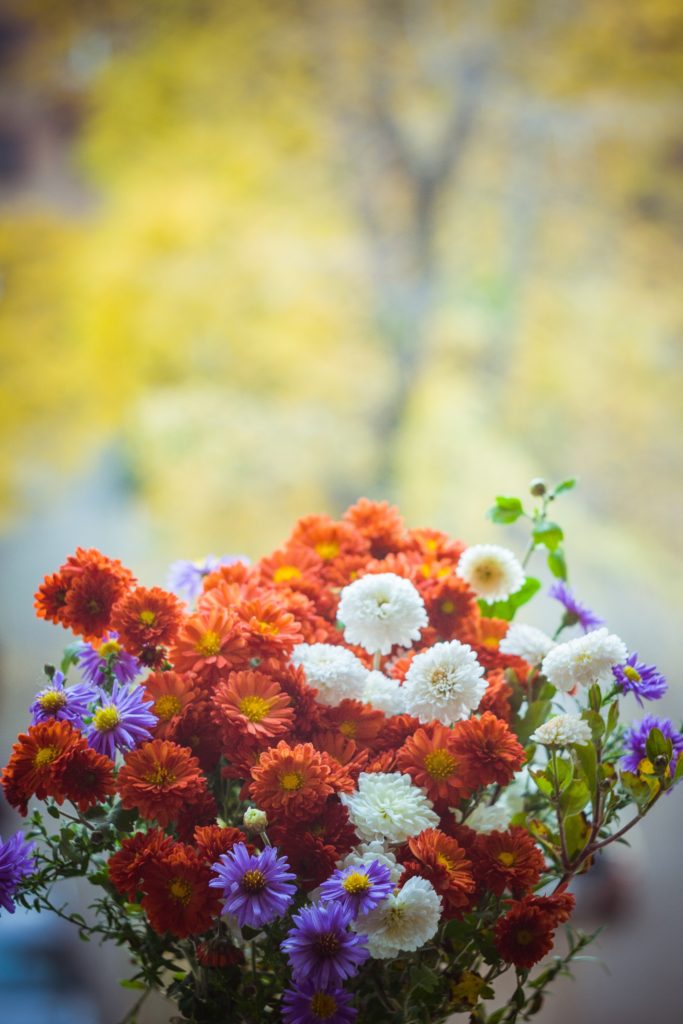 Easy, casual bouquets
I know that some truly talented flower arrangers can make dramatic works of art out of cut flowers. But I'm thankful that I can wander through my garden, cutting flowers, and end up with something so beautiful that lets me bring the joy of the garden into the house with me.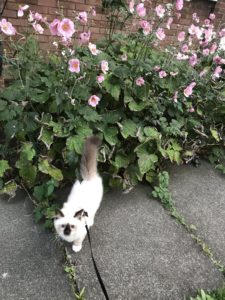 This year's been a blessing in many ways for me. Both, personally and professionally. Ok, this is not exactly a plant (haha), but one of the biggest 'things' to be grateful for is this little fella. He just enriches my life so much and I love that he gets me out of the house and explore, even if I don't really feel like it, sometimes. He constantly teaches me to be curious about everything. I guess he just knows what's best for us!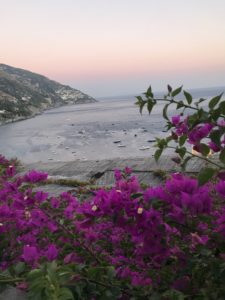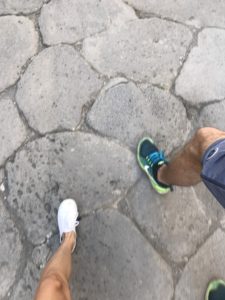 Last, but not least, I'm ever so thankful for all the places I've been able to visit and witness the beauty of the world. I love exploring and getting to know new places, cultures, traditions… It always inspires and motivates me.
What are you thankful for in your garden (or in general) this year? We'd love to hear your thoughts…